KEN HAMAZAKI
KEN HAMAZAKI IN-SLEEP DRAWING 2016
Posted : 2017-02-24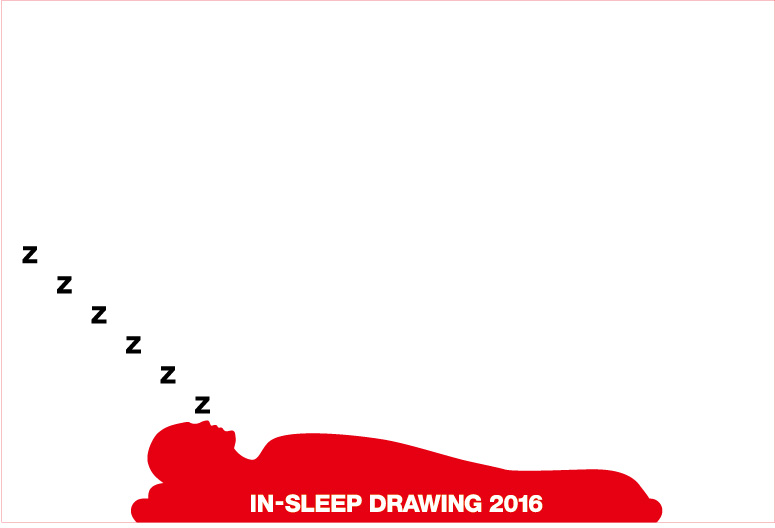 KEN HAMAZAKI IN-SLEEP DRAWING 2016
This artwork, as its name suggests, creates works while sleeping ("not lying down" but completely sleeping).
When sleeping, the pen whose color was changed every day of the week is put in the hand, and it falls into a state of sleeping
and painting starts.
Changing the color for each day of the week is due to Thai practice.
In Thailand, Buddha statues and colors are decided every day of the week, people value the color of their birthday.
Hamasaki who empathized with that innocent way took in the work.
(Sunday: Red / Monday: Yellow / Tuesday: Pink / Wednesday: Green / Thursday: Orange / Friday: Blue / Saturday: Purple)
Also, the dream he saw on that day was settled in "diary" and set in tableaux.
Approaching unconsciouly by appreciating works with "Diary" is one of enjoying this art.
The peculiar style of "In-sleep drawing" is not under the control of the artist himself, but deviates from every intention, it is released, It is exactly "Unconscious Art",from "DADA" genealogy.
Hamasaki's three principals "Fly" "Sleep" "Sit" arriving at the beginning of the second life on July 5, 2015, confronting death.
This exhibition, we feature "Sleep" and display 366 "In-sleep drawing" from January 1 to December 31, which were produced in 2016.
■11 MARCH – 28 APRIL 2017
open / Monday to Friday 11:00~19:00
*Saturday, Sunday & Holiday by appointment only
■Opening Party
2017.3.11(sat) 18:00 ~ 21:00
*No Charge
@Ken Hamazaki Red Museum
for inquires 06-6241-6048 or info@kenhamazaki.jp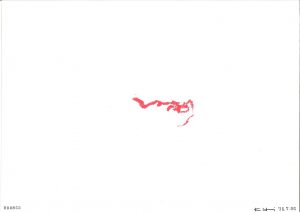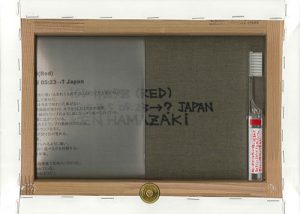 ISD#858(RED) 2015.7.5 05:23→? JAPAN