KEN HAMAZAKI
PROFILE DETAIL
Posted : 2015-02-24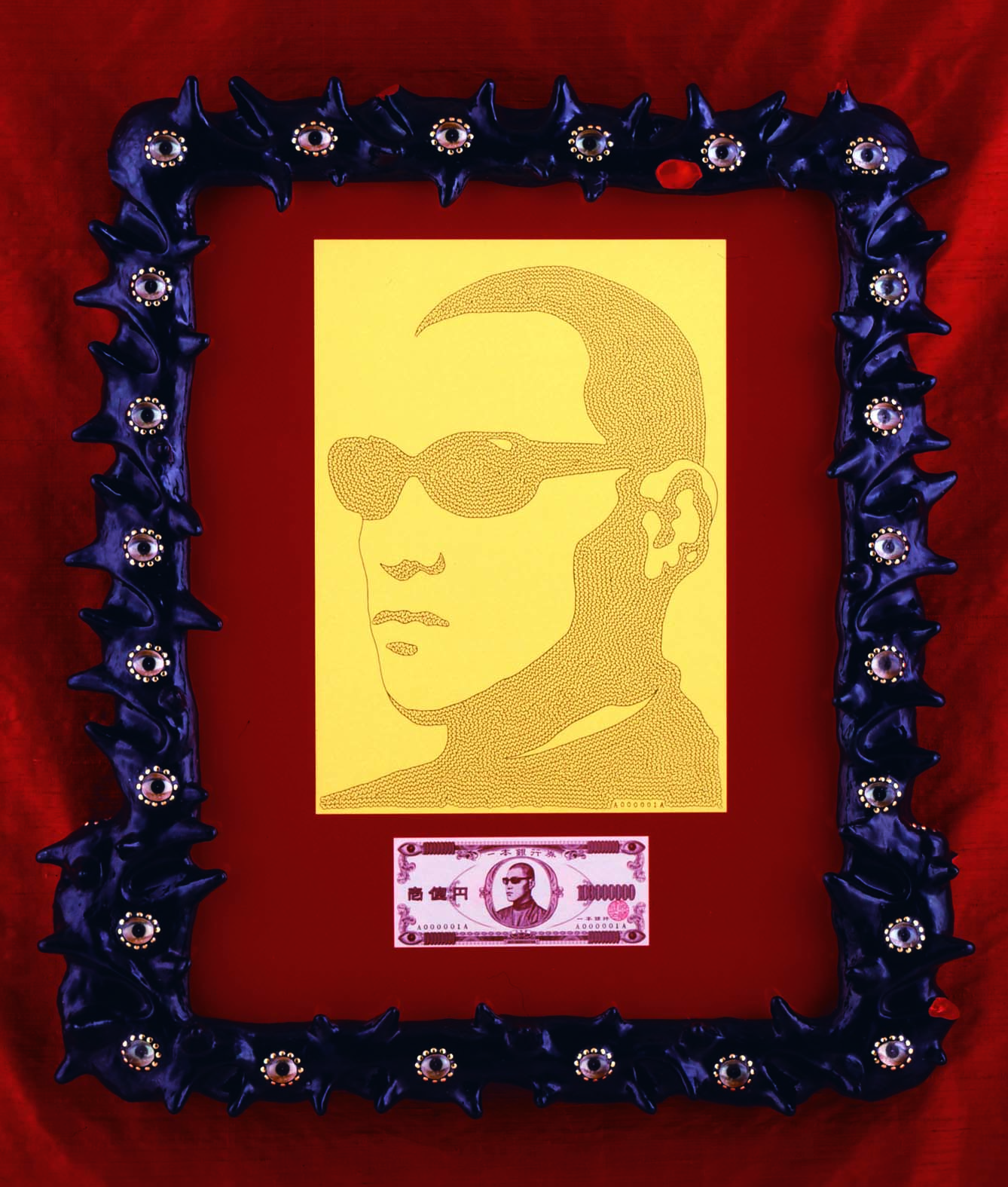 With his shaved head, red body paint, and red costumes, Ken Hamazaki is known in Osaka's Minami Senba district as "The Red Man."
When he was twenty years old, Hamazaki traveled to England and after returning to Japan, opened a gallery to display his artwork in 1992 in Osaka's Higashi Shinsaibashi area. In 1997, he moved the gallery to Minami Senba, painted the exterior and interior completely red and named it the Ken Hamazaki Museum of Contemporary Art, a title that, in Japanese, has the aggrandizing secondary meaning of the Hamazaki Prefectural Museum of Contemporary Art. In addition to holding exhibitions, his gallery sells interior decorative items and accessories, suggesting a fusion of art and lifestyle.
Hamazaki is involved in a wide range of activities both in Japan and abroad, including performing his Red Tea Ceremony and helping young artists produce their work. In his "Maze Paintings," Hamazaki uses the idea of a labyrinth to depict the outline or shadow of celebrities. In his "Puzzle Paintings," which often use the image of the Mona Lisa, he paints on each individual puzzle piece and assembles the puzzle into a single artwork. Hamazaki's work is rich in playfulness and grants us a fresh perspective on images that we might otherwise never have seen.
"MAZE PAINTING"
When Hamazaki was a child, he constantly drew mazes, and he experimented with their use in his work as a young artist. In 1994, the monumental exhibition Maze Painting was held in Osaka, establishing it as his signature drawing technique. The U.S. rock group The Velvet Underground inspired these early works; Hamazaki depicted band members such Lou Reed and Nico using intricate mazes. He then began using this style to create self-portraits, images of famous artists (Basquiat, Warhol, and Picasso, among others), and commissioned portraits. Today these works remain an important part of his practice.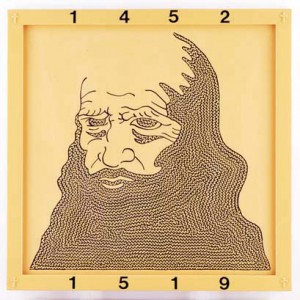 "PUZZLE PAINTING"
Puzzle Paintings were created in response to a dream that Hamazaki had and was first shown in Osaka in 1994. To create these puzzle paintings Hamazaki randomly picks up pieces of a puzzle, colors them (using red, black, and yellow, in the case of Mona Lisa #-5 Puzzle Painting, at right), and assembles them as a single work of art. Created by chance, the appearance of the artwork is completely impossible to determine until assembled and viewed. These works, particularly Kie Tamo Nali Sa (Mona Lisa Disappeared by a Mirror) and A Ka Imo Nali SaI (Painted-out Mona Lisa in Red), have been widely shown in various exhibitions.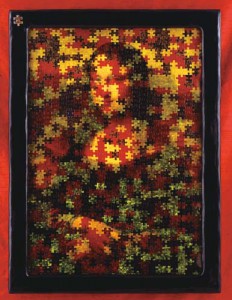 "MAGNET PAINTING"
The technique of magnet painting developed by Hamazaki derives from his interpretation of the Sand Mandala tradition of Tibetan Buddhism, which uses colored sands to assemble complex drawings. In place of sand, Hamazaki uses small magnets that are 1.5 cm (0.6 inches) in diam eter and stuck to a magnetic surface. Since attachment and removal are easy, the work disappears when the magnets are taken off the board. Following his first work in the medium, a gigantic self-portrait in 1998, Hamazaki began experimenting with magnets to create a wide variety of work. In the Whatoday series, for example, Hamazaki created drawings that act as calendars, using his magnets to display the day's date.


"PERFORMANCE"
The tea ceremony is an elaborate Japanese tradition, typically represented with very composed, serene art. Hamazaki transforms tea ceremony performance art into a unique avant-garde creation. In these performances, Hamazaki attempts to reinsert the noble concept of art back into daily life. The tatami mat placed across from him invites visitors to enter the work from the outside world, a different space surrounded by an invisible barrier. In these performances a silent dialogue develops between the artist and the visitor as the ceremony progresses. There is no correct way to drink the tea. Rather, the method and feeling become expressions of each guest's character. As Hamazaki says, "The visitor is in the leading role, and I merely serve the tea. You are God."