KEN HAMAZAKI
EMMA HOUSE with Red Tea Ceremony
Posted : 2017-02-23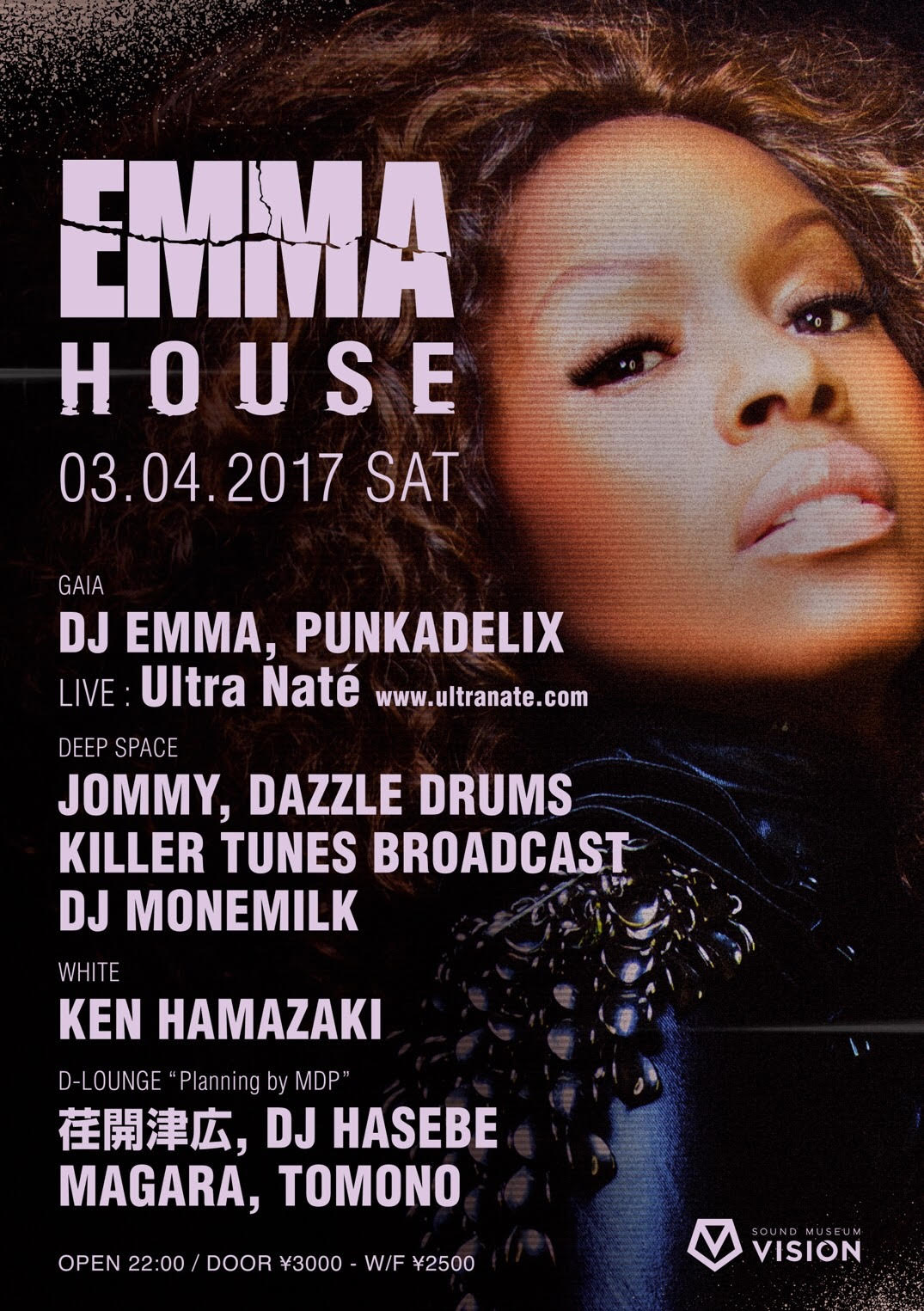 DJ EMMA started DJing in 1985, and influenced Japanese dance music scene for long time by making countless parties successful.
DJ EMMA's emotional, inspiring sound is one and only. His style goes beyond dance music. Come on, dance to celebrate this special anniversary of DJ EMMA.
Continuing from last year, Ken Hamasaki will show off The Red Tea Ceremony again this year.
Date:4th March.2017 SAT / Open 22:00
Place:VISION
http://www.vision-tokyo.com/
Fee:Door 3000yen – W/F 2500yen