Gallery
IN-FLIGHT PAINTING – Seeking an idea of uncollectible art –
Posted : 2015-06-27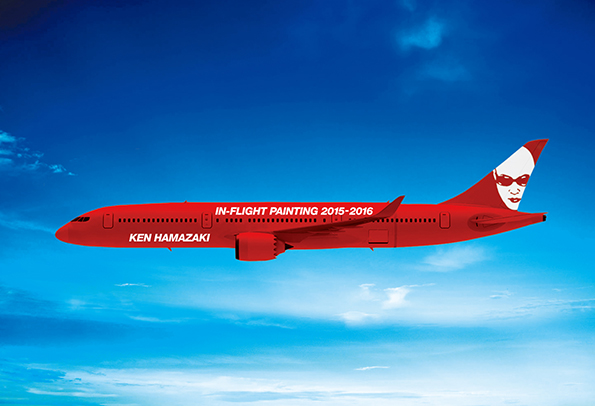 text : Kenichi Yagi
Since the massive earthquake and tsunami devastated Tohoku area in 2011,
its abnormal destructive power and the repeated images from TV have made me trembled.
Reading articles about the incident of nuclear power plants has also made me crazy.
These thoughts occurred on me because there is no explanation why this disaster happened.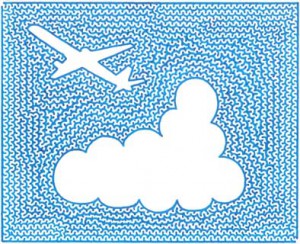 Someone big said that it was a visitation though, it is obviously not that easy to describe.
Even me who has a pretty small mind know that even though.
Newspapers reported the number of death and missing everyday in addition to the number of collapsed and half destroyed buildings, information about people who have been evacuated, the mass of debris, and the most horrible number of radiation. These numbers were all clearly marked, however I was pretty much stupefied by the numbers which are not actually measuring how the lives of people in the area are important and precious.
In brief, only following figures indicate the tragedy. The government released that the amount of radioactive cesium 137 detected in Fukushima Daiichi Nuclear Power Plant is 168 times higher than the one in Hiroshima after the atomic bomb was dropped. According to the trial calculation, 15K tera-Bq of radioactive cesium-137, 160K tera-Bq of radioactive iodine-131, and 140 tera-Bq of strontium-90 have been radiated from Fukushima Daiichi Nuclear Power Plant, and the each figures of them was actually 2.5 times higher than the atomic bomb used in Hiroshima. Honestly I have no idea what these huge numbers indicate, but what I only understood from the disaster is that nothing is predictable.
Ken Hamazaki went to Ofunato city, one of the cities where severe destruction occurred shortly afterward to show his representative tea ceremony.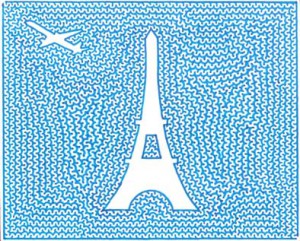 He was there. This information had never been in public before this interview. He was unwilling to go there for the performance, because it slightly implies being hypocritical. "I have heard that children being evacuated have got completely exhausted and are having a problem of sleeping instead of playing happily which has to be natural in the cradle. Therefore I have decided to hold a tea ceremony with putting a Japanese hero's mask on my face. They seemed to be enjoying and had a better sleep that I was told." On the other hand, he also saw unthinkable miseries of the devastated area. Even though he is totally optimistic and bit boorish, when he talked about this I saw him sitting emotionless.
After his tea ceremony, Ofunato City adopted his idea of using hero's mask into kid's event by autonomy for a mental health care program. He continued, "It might be thoughtless on me though, to be honest, I thought there is something only art can do for the victims." Describing the real situation of devastated area would be carried over to the future as an instruction of mankind. Describing it over and over again would be more than enough to make up a heartbreaking story that consists of unforgettable grief. In fact, there are some old stories and documental novels about another massive earthquake occurred in the same area about a century before. Making those is a role of journalists or writers. Hamazaki thinks that art requires expression of humanity that the journalists and writers are unlikely to do.
There was a big change in hamazaki's background. His parents' home in Tottori prefecture has been torn down and become a vacant land. As he is the youngest in his family, there must have been a lot of sentimental goods in the house. "I lost all my important goods such as my uniform worn and the testimonial of National Sports Festival in Japan. The house was my homebase where I have enjoyed youth, and my personality including emotions was build up. It was also the only place where I could return and restart anytime." It is definitely his roots. However, he said it actually eased him very much in loosing everything, somehow.
It has past 20+ years after he left the house.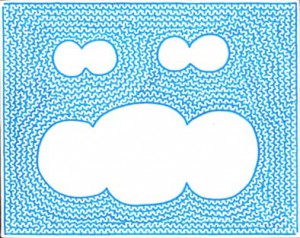 "They were obviously sentimental things though, they are currently neither necessary nor making me regret, and I have now different feeling of discomfort to possess something more than necessary." It naturally represents that now he has preparation to keep making artworks for living through the experiences he had such as to keep holding exhibitions, participating Burning Man which is an art festival taking place in a harsh environment located in the sultry desert of Nevada. There is an opinion about art that he has never mentioned. "Having a sensibility of disgusting someone who is sticking to authority or money greedily, plus having the guts to do not possess something more than necessary and also another guts to discard it make me keep creating something new. This is the bare minimum of courtesy to be an artist."
What can he do with minimum equipments and ideas under certain restrictions? He started looking for an idea to create something new in not only compiling the sense of symbolic motive or abstraction which he used to choose to determine the model, but also cutting off unnecessary expression. Later he has found the clue when he made a small drawing work using his unique maze during the flight way back from Burning Man last summer. "At first I thought I have to make a big work on a big canvas to get admitted as an artist when I was traveling in Europe and the U.S when I was young, but now I think I know my own way of expressing art like performing tea ceremony in a small space by feeling something good from huge outer space or nature. This is my style"
He packed 16 small canvases in a carry-on size Rimowa.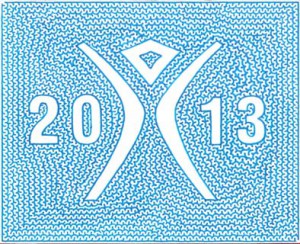 There was barely little space left for some items really necessary to travel in it. The clothes he wears are all red color as always including a multi purpose jacket named Life Uniform which can be used as a formal jacket. Wearing all red colored clothes also helps him to get formally dressed up. His communication tool is an iPod Touch only. Then he started traveling and drawing a work with odorless volatile pens during a flight longer than 3 hours. His first trip was nothing but crazy enough. Who planed 4 nights 12 days trip flying over than 50K miles? He has got gold status of a frequent flyer program which welcomes him to enter the lounges where he can eat, drink, and take a shower. His first trip reminded him that he needs a clip light in case of malfunctioning the reading light for further flights.
He visited Singapore, Los Angeles, New York, Chicago, Seattle, San Francisco, Washington, DC, Bahrain, Frankfurt, Munich, Barcelona, Madrid, Bilbao, and London. The total numbers of flight he has flown on was more than 30. What he draws is cloud basically. "Drawing cloud gave me extensive idea of expression so that I could draw from an abstract cloud figured like something interesting to a specific cloud shaped like a dragon, and I could make 20+ pieces." He also added the flight number and its route using 3 letter airport codes like "JFK" as New York on the backside of the canvas.
He saw the dark side of the society whether willing or not as well as visiting art museums in each city. We are not made to see the reality by rumor or guidebook, but by experiencing at your destinations. Now he can travel, make new art pieces, look at real works in the museums, and learn second language. "The world became closer than it used be. The nationality is a kind of procedure to travel around. Plus, I could realize how to feel the said inner warmth of people. There was an interesting meeting on the trip. "What are you doing?", a Polish man from Warsaw on board asked Hamazaki when he was drawing. The man kept his eyes on the canvas, and when the drawing was completed, the canvas was passed to the passengers next and around. Its interesting style of drawing created a little sensation in the cabin.
Although it seems very tough to travel around in such a short period with the tight schedule, he hasn't got jet lag yet because his body has got used to such life style as a daily life which is totally unrestrained. "I want to travel more and make more drawings, and being in the cabin actually feels like that I am in my studio!" Everything in Japan has kind of the social climate of self-restraint against enjoying something fun with sense of humor after the earthquake. "We never live imprudently or hedonistically. We just need a tactful sense of humor and flexibility to live more like a human being. Making progress without struggling against difficult cases such as diplomatic relations, or on the other hand, being able to afford to parry the difficulties with smiles is indeed called humanism. We can't communicate with people if we use lifeless word comes out of the narrow mind."
These opinions Hamazaki has were inspired by the existence of Mother Teresa. "I have to confess that I am still greedy, and I want soft jobs so that I can make my life easy. However I know a remarkable story of Mother Teresa. When she was requested to participate a world meeting in New York, a bottle of water was set for each attendee. She asked the host the cost of the water, and the answer was $3 a bottle. She objected right away saying that the meeting is nothing and should be cancelled but sending all the expense to children in India where the $3 is very much useful to live for 1 year for them. In accordance with the meeting plan, the host declined her order, however she made the meeting canceled eventually. This is the exact wisdom as a human being." The fact that Hamazaki adopted the motive of Mother Teresa for a piece in this show maybe represents his wish to keep in touch with the society as an artist.
Don't worry about it that sounds like he has been changed to such a serious person. It's actually impossible. When he decided to draw a cloud with the theme of mouse for new piece, he changed the original travel plan to include a Narita – Los Angeles segment just because he wanted drawing the mouse on that flight.
Lastly, Hamazaki grumbled about the color of sky blue and white which he doesn't like came up as the theme color of the show. He was expecting that his favorite red color should have come up for celebrating the 20th anniversary. I guess this is just a pause. There is nothing wrong to look up beautiful blue sky unless forced to do so by someone. Not only using a measurement to value something in the reality where we live, but also reminding ourselves in awe of respecting the thought followed by the ancients that nature or space would never be measured by mankind which is similar to animism is essential.
I could have a kind of feeling that I was slightly eased after this interview. I was reminded by Hamazaki that I don't have to stop writing, and I appreciate that. It's a little embarrassing though, I agree that there is always someone who needs loving him.